MIT Humanitarian Supply Chain Lab
Engineering supply chains to support livelihoods
The mission of the MIT Humanitarian Supply Chain Lab is to understand and improve the supply chain systems behind public services and private markets to meet human needs. Our lab combines MIT expertise in engineering, management, information technology, social science, economics, urban planning, and other disciplines to drive practical innovation for humanitarian interventions. 
The lab's emerging market efforts support emergency response by strengthening supply chains in vulnerable communities to increase resiliency.
To make humanitarian supply chains more effective and efficient, MIT uses a research approach that mixes observation, development, and application:
Empirical research to develop theory on humanitarian decision-making and to characterize how supply chains operate in resource-constrained contexts.
Scientific development of evidence and tools to improve supply chains.
Practical application by shaping policies and upgrading skills via education and training and in various organizations and communities.
Emerging Market Development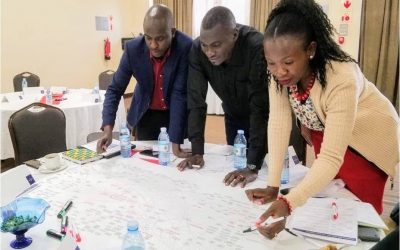 As part of its work in Uganda, the USAID/Uganda Feed the Future Market System Monitoring (MSM) Activity applied a systems approach to understanding the Karamoja region, the focus of humanitarian and resilience programming in Uganda. Using the System Pathways...
read more