Optimization-based Evaluation of Global Logistics Capacity
USAID Office of Foreign Disaster Assistance
Humanitarian organizations, donor countries, and governments pre-position emergency supplies worldwide to facilitate rapid response to crisis needs. These organizations often pre-position stock at various warehouses around the world without formally analyzing how effectively this rapid response capacity can address future humanitarian needs. This may result in surplus stock, positioned too far for effective deployment, sitting idle (or expiring) in some locations and insufficient stock in other locations to provide timely response.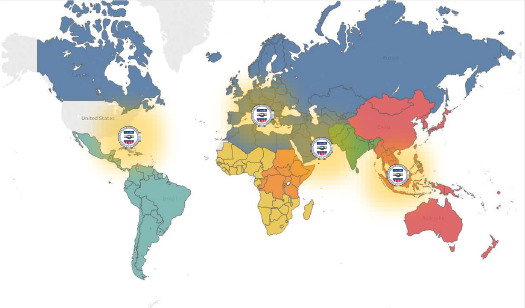 USAID/OFDA has such response capacity through pre-positioned stock and could set an example for evidence-based resource allocation to address future humanitarian responses. Optimization-based metrics could assess the effectiveness of its global stock portfolio in addressing a portfolio of anticipated global disaster risks in the future. Such analysis could also be extended to consider contingent capacity from suppliers on contract, and incorporate a portfolio of transportation resources to move items from pre-positioning warehouses to disaster locations. Optimization-based metrics could then inform USAID/OFDA decision-making regarding stockpile deployment, and potentially contract negotiation for suppliers and transportation providers. This evidence base could also foster coordination efforts for humanitarian supply pre-positioning across organizations at the international, regional and national levels.
The MIT Humanitarian Supply Chain Lab within the MIT Center for Transportation & Logistics (CTL) will collaborate on this work with the USAID OFDA Logistics team.
Summary Report Phase I
Optimization-based Evaluation of USAID/OFDA's Global Logistics Capacity
Phase I Presentation
Data-driven optimization of OFDA's disaster response capacity
Contact Us
If you are interested in learning more, please reach out to our team at humanitarian@mit.edu